BOOKS TO CELEBRATE INTERNATIONAL WOMEN'S DAY
Posted on 08/03/2022
Established in 1911, International Women's Day aims to recognise women's achievements while also campaigning for a fairer, more gender equal society. From galvanising non-fiction to stories of unforgettable female friendships, we hope this list provides some inspiring reading for this year's celebrations.
Please Miss, Grace Lavery (Daunt Books, 2022)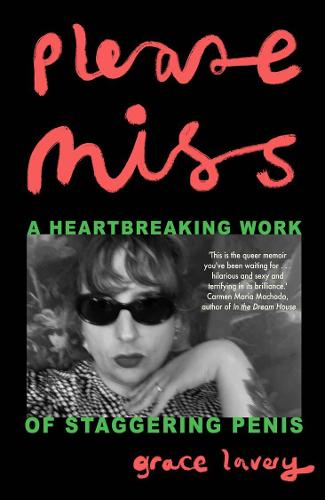 Described by Carmen Maria Machado as 'the queer memoir you've been waiting for', Please Miss is a personal journey of gender transition, recovery from addiction, a dance across genres, and a ripping-up of the rule book. Startlingly funny and ruthlessly smart, Grace's audacious memoir is part of an emerging vanguard of trans non-fiction and has been praised in The Irish Times as a 'weird and wonderful work'.
Moth, Melody Razak (W&N, 2021)
One of Harper's Bazaar's 'Five Debut Authors to Read this Summer', Melody Razak is an ex-pastry-chef turned writer, and Moth is her heart-breaking and richly evocative story of a liberal, Brahmin family in Partition-era Delhi. Melody pays unwavering attention to the strength and suffering of the female members of the household, showing the resilience of family when everything threatens to tear them apart.
Dressed for War, Julie Summers (Simon & Schuster, 2021)
Dressed for War is the untold story of our most iconic fashion magazine in its most formative years in the Second World War. Julie's magnificent biography of Vogue editor, Audrey Withers, shows how wartime exigencies meant a chance to forge an identity that went far beyond stylish clothes. The Daily Telegraph called this story of the personalities that shaped the magazine in the latter half of the twentieth century 'pure, unalloyed fun'.
Taking Up Space: The Black Girl's Manifesto for Change, Chelsea Kwakye and Ore Ogunbiyi (Merky Books, 2019)
The flagship title of Stormzy's publishing imprint, Taking Up Space is written by two recent Cambridge graduates as a manifesto for change. Featuring conversations with students past and present, it is a candid look at life as a minority in a predominantly white institution, going beyond buzzwords of diversity and inclusion to explore what taking up space means for young black girls today.
Expectation, Anna Hope (Transworld, 2019)
Charting the dreams and disappointments of a group of East London women, Expectation is an electric study of friendship and feminism. Hannah, Cate and Lissa are young, vibrant and inseparable. Living in a house share on the edge of the common, their world is ablaze with art and romance, activism and revelry – and the promise of everything to come. Ten years on, they are not where they hoped to be. Amidst flailing careers and faltering marriages, each hungers for what the others have. This razor-sharp novel was a 2020 Richard and Judy book club pick and exalted by the Mail on Sunday as 'a grown-up, honest take on female camaraderie'.
The Brink of Being: Talking About Miscarriage, Julia Bueno (Vintage, 2019)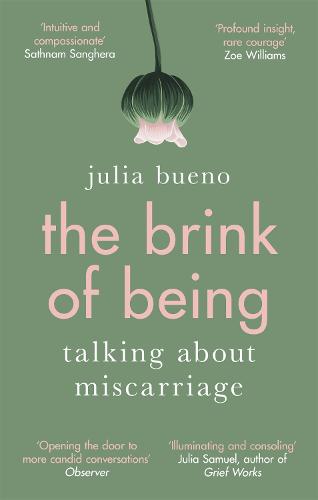 Though approximately one in four pregnancies end in miscarriage, it remains a rarely talked about, under-researched, and largely misunderstood area of women's health. This profoundly necessary book – the first complex portrait of the psychological, emotional, medical, and cultural aspects of miscarriage – aims to break that silence. Straightforward and supportive, Bueno shines an essential light on the different ways miscarriages can happen and how we might allow for our grief and offer comfort.
Women Our History, Lucy Worsley (DK, 2019) 
Re-examining history from a female perspective, this book celebrates the numerous important roles women have played in culture and society that often go untold. Packed full of evocative images, it reveals key events in women's history – from early matriarchal societies through to the Suffragette movement, 20th-century feminism and gender politics, and recent movements such as #MeToo and International Women's Day.
Eight Princesses and A Magic Mirror, Natasha Farrant (Zephyr, 2019)
Natasha Farrant delights the reader with stories of eight princesses for the Rebel Girls generation: bold, empowered, full of curiosity and determined to be true to themselves. Blending modern and traditional storytelling, these princesses refuse to be pretty, polite or obedient, offering exuberant tales of female independence bound to inspire young girls.
In Extremis, Lindsey Hilsum (Vintage, 2018)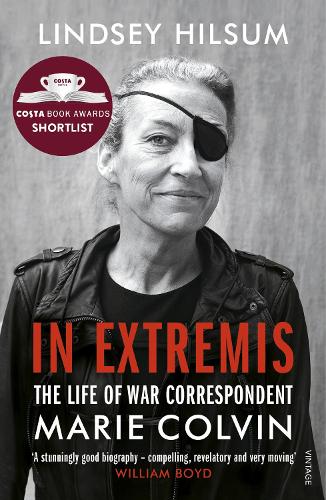 Shortlisted for the Costa Biography Award of 2019, this is the story of Marie Colvin, one of the most daring war reporters of her time, written by fellow foreign correspondent Lindsey Hilsum. Drawing on unpublished diaries and interviews with Marie's friends, family and colleagues, Hilsum conjures a fierce, compassionate, complex woman who was driven to an extraordinary life and a tragic death. In Extremis is the story of our turbulent age, and the life of a woman who defied convention.